All people with prostate cancer are welcome at prostate cancer support groups. These groups are a place for men with prostate cancer to share experiences of living with cancer while giving and receiving support in a safe environment that honors privacy. If you are recently diagnosed or a loved one of someone with prostate cancer, you may have many questions about treatment and what to expect. A support group is an ideal place to ask these questions and learn from a trained professional or fellow people with cancer. Because of the nature of many men to want to stay private and not appear weak to not share intense emotions and fears, many support groups allow only men with prostate cancer into the group. However, this may depend on how the group is designed and the discretion of the group moderator might encourage family members, partners, and caregivers to join a meeting or two. In this article, you will learn about the welcoming aspect of joining and participating in prostate cancer support groups and how to encourage your loved ones to participate as well. 
Psychological Impact of Living with Prostate Cancer
The most common cause of cancer in men worldwide is prostate cancer with 1.4 million men being diagnosed in 2020. Many men with prostate cancer often have increased anxiety about how cancer diagnosis will affect their daily lives, including the financial burden of treatment and the psychological effects of loss of libido and sexual function. Men may also experience feelings of isolation and loneliness during the course of their disease treatment and recovery. Another life-changing impact of having prostate cancer is living with the side effects of the disease and treatment which include erectile dysfunction and incontinence. All of these factors can severely impede the quality of life of those with prostate cancer and lead to severe anxiety and depression. Sadly, a great majority of men living with these burdens choose to carry them alone and suppress the intense emotions without reaching out for help. 
Being diagnosed with any type of cancer can cause you a great deal of distress and may lead to serious psychiatric conditions like extreme anxiety and depression. However, people with prostate cancer experience an added stress due to the nature of the treatment and disease itself to cause sexual dysfunction and incontinence. Prostate cancer specifically affects sexual function, which can be a heavy burden for men who live with the disease. Loss of libido, erectile dysfunction, and urinary or bowel incontinence are all significant side effects that can disturb a man's quality of life during treatment. These symptoms can lead to overwhelming feelings of distress, embarrassment and shame. 
Feelings of shame and embarrassment often cause a person to close down and not talk about the source of these feelings. Burying deep emotions like shame can lead to increased levels and anxiety and depression. Some men will find talking about the treatment and side effects to be too personal to discuss publicly, even if it is only in front of a group of men. Combine this added stress with the physical, psychological, and financial repercussions of treatment and it is no wonder that up to 30% of prostate cancer patients deal with a new psychiatric diagnosis. 
Men typically do not want to discuss their sexual functionality with others in a group setting. But, talking out these issues may be exactly what is needed to help reduce the burden of stress diagnosis and treatment causes. 
A Welcoming Environment
Support groups are an excellent place to help men cope with these psychological burdens. In these groups, men feel free to share their feelings and concerns in an atmosphere of camaraderie that helps to reduce these feelings of isolation. However, many men may not feel comfortable with what is discussed during group meetings due to the invasive nature of surgery and embarrassment of talking about their experience publicly. 
Common coping mechanisms shared by men newly diagnosed with prostate cancer are avoidance and non-disclosure. Yet, reaching out to people who understand and can relate to your struggles is a positive way to deal with a health crisis and can move you forward into recovery. Joining a prostate support group are beneficial in many ways, including:
Helps to lift your spirits and receive encouragement, inspiration, and hope

Gives you an opportunity to receive and give support in a safe space

Connects you to other men who are going through a similar experience as you

Provides access to current information about prostate cancer

Improves mental health through release of suppressed emotions like fear and anxiety

Reduces feelings of loneliness and isolation
While men may choose to avoid expressing fear and sadness, a therapeutic health benefit of joining a support group is releasing pent-up emotions through laughter and humor. Gender-speaking, humor plays a large role in men's social interactions especially when disclosing personal information. People living with and who are completely recovered from cancer often turn to humor to help cope with the stress and discomfort of treatment. For example, men may prefer to joke about the uncomfortable side effects of surgery and treatment then express sadness and despair. Laughter and joking lifts the spirits and releases endorphins (think "laughter is the best medicine"). While you may be hesitant to join a prostate cancer support group for fear of having to publicly share your weakest moments, knowing that many of these group discussions are lightened by humor and laughter can encourage you to join a group.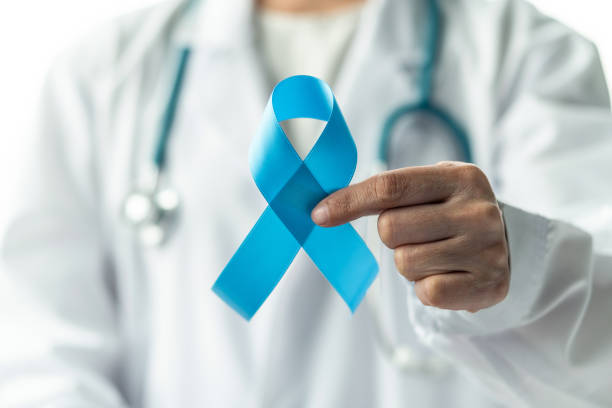 Loved Ones and Prostate Cancer Support Groups
Partners, family, friends, and caregivers benefit from attending support sessions as they gain valuable insight into what living with cancer entails. If you are a caregiver or a loved one of someone with prostate cancer, ask to see if they feel comfortable with you attending a group session to help support them in their time of need. If your loved one expresses any discomfort, know there are many options for you as a family member, partner, or caregiver in support groups that are specifically designed for loved ones of cancer patients. 
Family members, friends, partners, and spouses are touched deeply by their loved ones' cancer diagnosis and usually want to provide support in any way possible. However, people with prostate cancer may choose to not share nor ask for support as to not appear needy or weak. If you have a loved one that has been diagnosed or is currently in treatment for prostate cancer, consider taking them aside to see if you can join them in a support group to help understand what they are going through and what they need for help. 
References
De Sousa, A., Sonavane, S. & Mehta. J. (2012). Psychological aspects of prostate cancer: A clinical review. Prostate Cancer and Prostatic Diseases, 15, 120-127. Retrieved from Nature: https://www.nature.com/articles/pcan201166
Lieberman, M. A. (2008). Gender and Online Cancer Support Groups: Issues Facing Male Cancer Patients, Journal of Cancer Education, 23, 161-171. Retrieved from PubMed: https://pubmed.ncbi.nlm.nih.gov/18709588/
Oliffe, J. L., et. al. (2009) Connecting humor, health, and masculinities at prostate cancer support groups. Psycho-Oncology, 18, 916-926. Retrieved from Wiley Online: https://onlinelibrary.wiley.com/doi/abs/10.1002/pon.1415
Santarelli, S., et., al. (2021, September 23). Prostate cancer support groups: The unadvertised camaraderie. Cureus, 18208. Retrieved from PMC: https://www.ncbi.nlm.nih.gov/pmc/articles/PMC8544621/pdf/cureus-0013-00000018208.pdf
Weber, B. A., & Beverly L. Roberts. (2000). Exploring the efficacy of support groups for men with prostate cancer. Geriatric Nursing, 21(5), 250-253. Retrieved from PMC: https://www.ncbi.nlm.nih.gov/pmc/articles/PMC4765803/