Adding high quality multivitamins and supplements to your routine will be beneficial in the long run. You can choose a generic supplement or one that caters to specific needs like – immunity booster, supporting cardiovascular health and brain health, supporting healthy metabolism, supplements for men above the age of 50 years etc.
GNC Mega Men is a special range of supplements that are enriched with natural ingredients and provide essential nutrients that you might not get through your daily diet. It is recommended that you consult your doctor to know which supplement will suit your needs depending on your overall health and fitness.
Here are the top 5 GNC Mega Men supplements that you must include in your routine.
GNC Mega Men One Daily Multivitamin
One of the most popular GNC multivitamin for men is GNC Mega Men One Daily Multivitamin. You can support your daily nutritional needs with just this one supplement. It includes 37 essential nutrients and essential amino acids to help fuel skeletal muscles. Contains electrolytes to replace the ones lost in intensive workout sessions and also has the goodness of B group vitamins that are known to support healthy metabolism.
As a dietary supplement you can take one tablet a day. It is ideal for active adult men who want to maintain a healthy lifestyle. You can also check the complete range of GNC products including GNC mass gainer, GNC pre workout supplements, and GNC protein on the official website – www.guardian.in
GNC Mega Men Diabetic Support Multivitamin
GNC Mega Men Diabetic Support Multivitamin is a specialized formula with premium ingredients to support glucose metabolism. If you're diabetic, then this is a great multivitamin for you. It provides key nutrients to help promote normal glucose utilization.
As a dietary supplement take 2 caplets daily. It supports circulatory, heart, and eye health with advanced nutrient blends. It is important that you take this GNC multivitamin and also take care of your lifestyle with regular exercise and a healthy diet to maintain your blood sugar level.
GNC Mega Men Performance and Vitality Vitapak
GNC Mega Men Performance and Vitality Vitapack is a clinically studied men's multivitamin shown to work better than a basic multivitamin. It is loaded with antioxidants for cell protection and boosting immunity, features beneficial ingredients to enhance blood vessel dilation, and includes lycopene to support prostate health.
Taking care of your overall health and fitness with supplements is a good option. But it is important to choose the best supplement as per your needs. This GNC Mega Men supplement is great to enhance performance and vitality in men. It has a powerful blend of exotic herbs including horny goat weed, maca, nettle and yohimbe to help support sexual health and contains 1000 mg of the amino acid and L-arginine, which boosts nitric oxide and helps maintain blood vessel tone thus maintaining sexual health.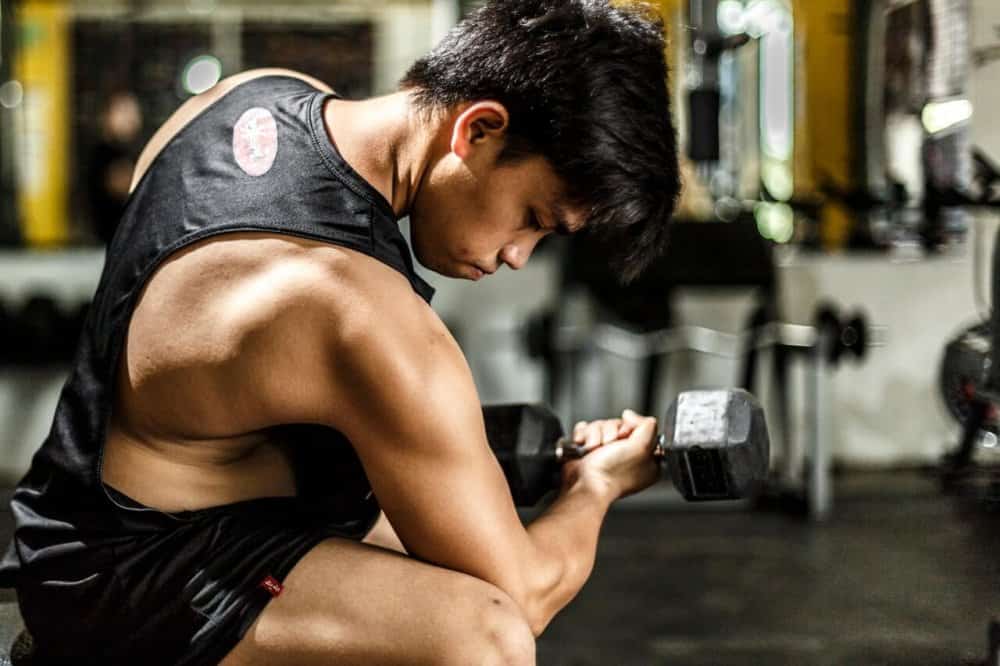 GNC Mega Men 50 Plus
GNC Mega Men 50 Plus is an ideal multivitamin for men above the age of 50 years. Each serving provides 37 essential nutrients with the right balance of vitamins, minerals, and natural extracts. The highly advanced antioxidant blend helps fight cell damage and oxidative stress caused due to free radicals.
It is specially formulated keeping in mind the needs of active men at the age of 50 years and above. GNC Mega Men 50 Plus is available in easy to swallow caplets that are super easy to digest as well. As a dietary supplement you should take 2 tablets a day, one with breakfast and other with lunch or as suggested by your doctor. The nutrients support heart health, are great for overall well-being, support prostate health and colon health, promotes circulatory health, and helps maintain energy levels.
GNC Mega Men Heart Multivitamin
Taking care of your heart as you age is of utmost importance considering the erratic lifestyle of modern times. GNC Mega Men Heart Multivitamin is one of the best GNC supplements for a healthy heart.
The main advantages of taking GNC Mega Men Heart Multivitamin is – it supports a healthy cholesterol level, may reduce the risk of heart diseases, and supports normal blood vessel function. Each serving provides 800 mg of phytosterols and it also supports the immune system with 1600 IU of vitamin D3. It also has L-arginine, L-carnitine, policosanol and CoQ-10 to support a healthy heart and maintain blood vessel tone, and lycopene to support cardiovascular health.
Find out more GNC supplements, GNC weight gainers, and GNC multivitamins on the website. Incorporate them in your routine for a healthy lifestyle.